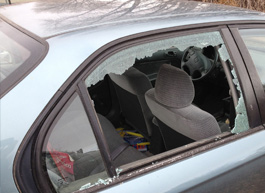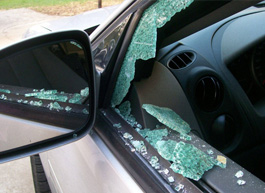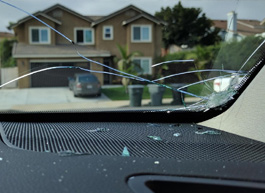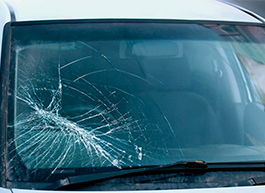 5 Important Reasons for Repairing Windshield Chips
Windshield chips can quickly turn to cracks. - The increased pressure on the glass can turn the chip into a crack at anytime. Depending on how large the crack is, it may not be repairable and you may need to have your entire windshield replaced - which would drive the costs up significantly if you don't have insurance coverage.
Windshield chips and cracks can obstruct your view. - This is a no-brainer, but it should be mentioned anyway. Experts say that drivers driving with a damaged windshield are more susceptible to accidents.
It's a safety issue. A winshield chip degrades your vehicle's structural integrity. - This is one thing that many people don't know. Your windshield actually contributes to the structural strength of your vehicle. In a crash or roll-over accident the windshield helps support the roof, prevents you from being thrown from the vehicle and can also help airbags deploy properly.
Repairing a chipped windshield is inexpensive and fast. - (And it's probably also free if you have insurance.) When you hire a professional auto glass company to do your windshield chip repair, they will come with all the experience and tools to get the job done correctly and quickly. Generally it takes about 10-15 minutes to repair a chip. And, as mentioned above, if you have glass coverage on your insurance policy you may not have to pay one Rand out of pocket.
You could be cited for a traffic violation. - If that chip has turned into a large crack you could be ticketed. Most states prohibit the obstruction of the windshield by having anything other than sun visors, rear-view mirrors and toll collecting devices attached. In addition, if there is a pit, chip or crack larger than one inch anywhere on the windshield, you could be cited.
The bottom line is that your windshield is important to your vehicle. It provides structural strength and is meant to protect you in the event of an accident. Repairing chipped windshields is simple, fast and cost-effective.
Mzansi Auto Glass Offers:
The following services
For all brands of vehicles.
Repair of chipped windscreens.
Replacement of windscreens.
Replacement of side windows.
Replacement of rear windows.
---